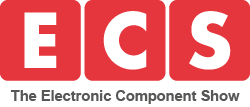 Following the escalation of the COVID-19 outbreak in the United Kingdom, we have taken the difficult decision to reschedule the Electronic Component Show to Thursday 20th May 2021*. This is not a decision we have taken lightly but following the press briefing last week delivered by Boris Johnson, UK Chief Medical Officer Professor Chris Witty and the UK's chief scientific advisor Sir Patrick Balance in which the Coronavirus outbreak was labelled the worst public health crisis for a generation, we feel this is the responsible and correct action to take.
Q) What factors have led to this decision?
A) First and foremost, we will not risk the health and safety of our exhibitors and visitors. Given how quickly the spread of COVID-19 has been we are not willing to put any member of the electronics community at risk. We anticipate there could be a travel ban in place by the original show date and in order to ensure an excellent experience for visitors and better value for our exhibitors, we decided this is the best option to take. Lastly, the new date will be safer and gives the industry time to deal with these unprecedented circumstances.
Q) Why postpone until 2021, not later this year?
A) We are already seeing a large number of shows postpone until late Q3 and Q4 this year. In what is already a busy time in the year for shows, visitors and exhibitors can only attend so many shows in a short amount of time. There is also no scientific evidence that suggests a date that the country will be back to normality. To save possibly re-scheduling again, we have decided it best to push it back a full year.
Q) I was planning to attend one of the seminars, what now?
A) In May, we will be producing at tabloid ECS edition containing written presentations of the seminars that were due to take place. If you are a registered reader of Electronics Sourcing UK or you were pre-registered for the event, you will receive a free copy. If you haven't registered but want a copy of the tabloid, please email
jack.pollard@mmgpublishing.com
Q) What about my registration for the 2020 show?
A) Your pre-registration will be automatically transferred across to the 2021 event – so you have nothing to worry about!
We are working hard to update the website as soon as we can – watch this space!
*Subject to confirmation