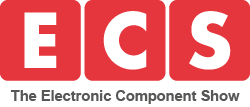 Statement Regarding the ECS Show
The original ECS show was scheduled to take place in May 2020 and due to the pandemic we postponed the original show. During this time we have been watching developments with the current virus situation such as lockdowns, vaccine progressions and industrial viewpoints for staff to attend industry trade shows.
Based on the current situation of covid uncertainties and potential government restrictions that could be introduced later in 2021, MMG have decided to re-schedule the ECS show to May, 2022.
Many other electronics or manufacturing events have decided to move their trade shows to the last quarter of 2021 and already there are shows being held on the same dates and our concern is that visitors will not be able to physically attend multiple trade shows in October, November & December 2021.
By holding the ECS One day trade show in May 2022 provides a much better opportunity for exhibitors to meet more visitors to the show, visitors will hopefully by this time be much more relaxed in terms of attending trade shows plus collectively we have just over 12 months to prepare and plan for a very successful one day event.
I am currently finalising details for the 2022 event and I will inform all exhibitors of these details in the next 3 to 4 weeks. This includes providing better facilities and overall space for all concerned to ensure as much space between visitors and exhibitors is achieved due to pandemic awareness.
May I thank you for your patience and understanding regarding re-scheduling the ECS show. The pandemic has clearly changed everyone's plans, working environments and life over the last 12 months and hence our decision to postpone ECS to May, 2022 will be seen as a sensible and safer decision for all.
Please contact me directly if you have any questions regarding the ECS show.
Best regards
Mark
Thank you and stay safe"
EXHIBITORS
EUROPEAN CIRCUITS LTD • PACER INTERNATIONAL • FISCHER CONNECTORS • APC TECHNOLOGY GROUP PLC • DATASOUND LABORATORIES • YAMAICHI ELECTRONICS • TT ELECTRONICS • ROCHESTER ELECTRONICS • OMRON • RHOPOINT COMPONENTS • LEMO • SOLID STATE SUPPLIES • NEXUS • LINCOLN BINNS • CHARCROFT • FARNELL • MICROCHIP • RAPID • FERMIONX • ODU • REVIEW DISPLAY SYSTEMS • CCL • GEYER ELECTRONIC • LUSO ELECTRONICS • PHOTRONIX • ISMOSYS DESIGN SERVICES • GELEC • ESPRIT ELECTRONICS • RETRONIX • WÜRTH ELEKTRONIK • EDAC • 4MOST • INCAP GROUP • MICROSS • MATERIALS DIRECT • WINSLOW ADAPTICS • SWITCHTEC • PHOENIX CONTACT • ASTUTE • CAMDENBOSS • 6SIGMAET
+ more to be announced