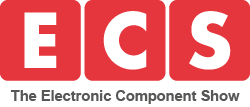 MMG Publishing is happy to announce ECS 2022
ECS 2022 will take place on the 19th of May 2022 at the Kassam Stadium (Oxford United FC) in Oxfordshire.
ECS is a one day table top event that has been launched for those who design, source and buy electronic components & associated services. Organised by MMG Publishing, publisher of Electronics Sourcing and eBOM.com, the event aims to bring together the industry's leading manufacturers and distributors with design engineers and purchasing professionals.
Offering an informative dual seminar program, this one day event is the place where ideas will be shared, meaningful conversations will be had and business relationships can start or be strengthened.
There is a silver, gold and platinum package for you to choose from and these are all detailed as follows.