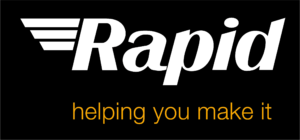 About Rapid
Supplying the engineers of today. Inspiring the engineers of tomorrow. Rapid can help you make it with a comprehensive range of products, services and solutions.
With over 120,000 products across 1,000s of brands, Rapid has been supplying customers in industry and education since 1979. We have built up extensive ranges of electronic components, products and spares, including connectors, adhesives, tools, test & measurement equipment, relays, switches, cables, fuses, lighting control, automation, enclosures and power supplies.
But merely listing our products is only a small part of the story. From bespoke services in enclosure modification and cable assembly, to technical support and dedicated account management, Rapid is committed to providing you with everything you need to see the progress of your ideas from the drawing board to the circuit board.