We are proud to be sponsored by

Graham Maggs, Vice President Marketing EMEA for Mouser Electronics said: "Mouser welcomes the Electronic Component Show (ECS), a new event which we are pleased to sponsor. The team behind ECS has an excellent track record producing the Electronic Sourcing titles in UK, Germany, Pan Euro and US versions, and eBOM.com, the online design resource. We are sure that ECS will be similarly successful, attracting a high calibre of visitors from the UK's electronic design and purchasing communities."
About Mouser Electronics
Mouser Electronics Supplies the Newest Products for the Newest Designs
Mouser is a leading global authorised distributor of semiconductors and electronic components. More importantly, we stock both the newest and widest selection of products for design and prototype development from over 750 industry-leading manufacturers. In addition, we supply technical resources and product information to accelerate design. We even offer services and tools that make sourcing and purchasing products quick and easy. Overall, you can count on us to fulfill all your component needs for developing IoT and industry 4.0, connected/autonomous vehicles, wireless/5G, AI and machine learning, robotics, plus other future applications. Discover the speed-to-market advantage and quality service Mouser delivers.
---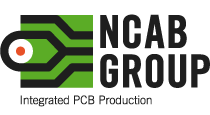 "NCAB are proud to sponsor the new Electronic Component Show", said Ryan Pellow, Sales Director for NCAB, "Its unique concept provides an excellent platform for Purchasing Professionals & Design Engineers to meet new or existing suppliers. What attracted NCAB to this particular event was the focus on building strong relationships throughout the industry which will help drive future growth. The interest at this stage has been very strong so we have no doubts this will be a success."
About NCAB
We produce our customers' most important component; the PCB. Our target group is customers for whom the PCB is a strategic product throughout the entire product life cycle.
Our ongoing goal is to assist our customers achieve the best possible time to market and competitive advantage by producing PCBs in a sustainable way at the lowest total cost through our competence, delivery accuracy and product quality.
With offices in 16 countries all over the world, we are able to offer competitive terms, quality and delivery assurance that broaden your production possibilities. Working from a single point of contact gives you access to all types of PCBs. Irrespective of location, the NCAB Group supports all technical requirements from prototype through to volume.
---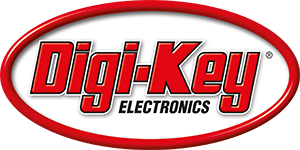 "Digi-Key is pleased to sponsor the Electronic Components Show. The MMG organizers have a strong reputation for investing in the UK electronic component industry, and this is another example of their commitment to serving the market. We expect great success for the event. It's a tremendous opportunity to nurture relationships and connect with new business partners". Ian Wallace, Director EMEA Business Development for DIGI-KEY ELECTRONICS
About Digi-Key Electronics
Digi-Key Electronics, a global Internet-based distributor of electronic components, is an authorized distributor of more than 7.9 million components, including over 1.5 million in stock, from more than 800 trusted suppliers. The company's reputation extends worldwide through the continuous choice of Digi-Key's customers as the provider of the widest range of electronic components in the industry, ready for immediate delivery. With this wide range of products available in both design and production quantities, Digi-Key is the best resource for designers and buyers alike.
Product availability is one of the distinguishing features of Digi-Key from other electronic component distributors. They stock over 1 million products at its distribution center in Thief River Falls, MN, USA. New products are added every day, in a continuous effort to offer the full range of electronic components required by the customer. Whether semiconductor, passive, interconnect, electromechanical, wireless or lighting components, Digi-Key will carry the parts you need when you need them.
The company offers a vast selection of online resources including a range of EDA and design tools, reference design library, product selectors, on-demand multimedia library, a comprehensive article library, and community forums, among others. Digi-Key also offers numerous Supply Chain solutions such as API solutions, bonded inventory, and just-in-time shipping, as well as a newly updated BOM manager. The website is updated regularly with new features in response to customer feedback and industry needs.
Digi-Key prides itself on the ability to provide the best possible service to customers. A customer can request electronic components or reach the talented team of technicians and application engineers 24 hours a day, seven days a week, 365 days a year, either by phone, fax, e-mail, or through the website.
From prototype to production, Digi-Key has the resources and products to fuel your innovation and take your design to the next level!
---

About Aerospace Manufacturing
Aerospace Manufacturing www.aero-mag.com focuses on the design, production and supply chain of the civil and defence aerospace sectors.
Published 10 times each year, it provides news and features, including incisive comment from industry.
Distributed to 17,670 European readers, Aerospace Manufacturing's editorial is vital for today's decision makers shaping tomorrow's aircraft.
---

About CIE
CIE is the leading monthly electronics publication, offering engineers all the relevant and most up-to-date information from the coalface of this dynamic sector. Delivered monthly, the magazine boasts the latest news, industry expert commentary and in-depth interviews, as well as product announcements and technical articles that cover the stories and developments that matter most to the electronics industry.

---