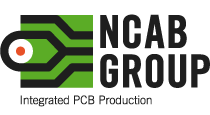 We produce our customers' most important component; the PCB. Our target group is customers for whom the PCB is a strategic product throughout the entire product life cycle.
Our ongoing goal is to assist our customers achieve the best possible time to market and competitive advantage by producing PCBs in a sustainable way at the lowest total cost through our competence, delivery accuracy and product quality.
With offices in 16 countries all over the world, we are able to offer competitive terms, quality and delivery assurance that broaden your production possibilities. Working from a single point of contact gives you access to all types of PCBs. Irrespective of location, the NCAB Group supports all technical requirements from prototype through to volume.
---
Contact
Tel: 01380 736140
www.ncabgroup.com